Welcome to Kodocha Wiki
Kodocha Wiki is a collaborative database about the manga and anime, Kodocha by Miho Obana. This includes chapters, episodes, characters, and anything else related to Kodocha. The wiki format allows anyone to create or edit articles, so we can all work to make a comprehensive database about Kodocha.

About this wiki...
Don't know anything about how to edit? Here are some guides that can be helpful for you: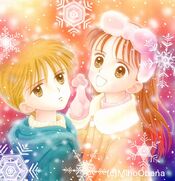 Don't know how to help or improve this wiki? Here are some links that can guide you:
Here at Kodocha Wiki we have some rules for the users behavior and edits. Follow this small list of rules and you will have a great time here:
Foul language is not allowed under any circumstances.
Illegal content is forbidden on the Wiki.
Vandalism will result in an immediate and one week ban.
All of the pages should include real, factual content.
If the edits you make do not provide anything to the wiki, you'll be warned.
If you continue with those edits, you'll be banned.
About Kodocha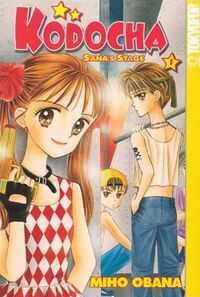 Kodomo no Omocha (こどものおもちゃ, lit. "Child's Toy"), commonly shortened to Kodocha, is a manga series written and illustrated by Miho Obana. The manga was serialized in the magazine, Ribon from April 1995 to January 1999. Shueisha published the manga into ten volumes. Tokyopop published it before their defunct in 2011.
In December 1995, an OVA based on the first few chapters of the manga was released. An hundred-and-two-episode anime aired from April 5, 1996 to March 27, 1998. A spin-off, Mizu no Yakata was published in 1999. In 2011, a cross-over story titled Deep Clear introduces Sana and Akito again.
The story centers around Sana Kurata, a child-actress, who meets Akito Hayama, a troubled delinquent. Kodocha has a wide range of characters. Some characters are also anime exclusive. Read more...
Characters
How to Help
All pages can be edited and you are welcome to join us and contribute to this wiki. Everyone is free to create a new page or edit an existing one. If you have any questions about the wiki or helping out, you can ask one of Kodocha Wiki's administrators.
If you are new to wikis, you may want to read the help page.
A list of all help pages can be found in .
If you want to help but you're not sure where to start, try improving the various articles by expanding them.
Another helpful activity would be to check the list of wanted pages for frequently linked-to articles that don't exist yet.
You can find a list of useful templates on .
If you want to experiment with editing a wiki, please do it in a

sandbox

, not in articles.
<createbox> width=24 break=no buttonlabel=Create new article </createbox>
Featured character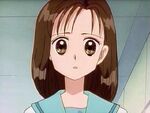 Fuka Matsui
(松井風花
Matsui Fūka
)is one of Sana Kurata's many friends. She was also in a relationship with Akito Hayama for a brief period of time. Fuka is from Osaka and can sometimes be teased because of her accent.
Poll
Affiliates
Want to affiliate with us?
If you would like to become an affiliated site, please contact an administrator.